Home

VIRGINIA MARIA ROMERO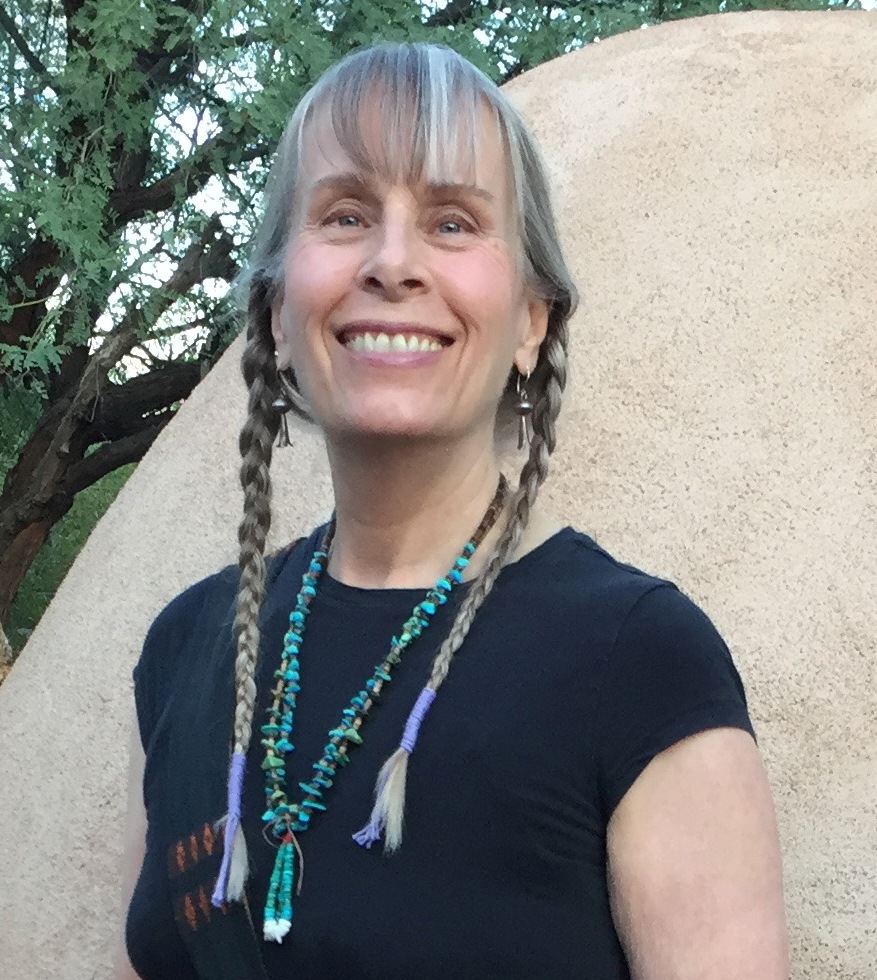 Virginia Maria Romero is a visionary artist with works in public and museum permanent collections, as well as numerous private collections throughout the United States and abroad. Romero's biographical artist profile is included on the New Mexico Office of the State Historian website: www.newmexicohistory.org. In 2013 Romero was recognized as a distinguished Artist and Poet by the American Council for Polish Culture.
"It is not often that you meet an artist and see her work and understand so completely its spirit and beauty. Many artists use nature as the underpinning of their work. Few can channel nature into the masses with such vibrancy and creative firepower. What many cannot understand is the courage that it takes to allow your expression, the exposure of one's self to be on such open and honest display as Virginia does with her work.
The earth is crying out for our help, we have lost close to half the species world-wide in the past forty years and it will take champions, not just from the conservation world, but from artists whose work can open eyes and make statements by their power to make people think and be awed by the genius of their creative force. In Virginia Maria Romero we have found such an artist." "Romero's art speaks a language unlike any other…it is a language of the heart, of the soul, of life… Romero has taken an ancient art form and redefined it, reinvented it, and made it her own."
Romero's works have been selected for collections that include: Sun Metro Brio Alameda Corridor, El Paso, TX; Monastery of Christ in the Desert, Abiquiu, NM; Millicent Rogers Museum, El Prado, NM; El Museo Cultural de Santa Fe, Santa Fe, NM; New Mexico Farm & Ranch Heritage Museum, Las Cruces, NM; The Friars of the Sick Poor of Los Angeles, Los Angeles, CA; San Miguel Mission, Santa Fe, NM; Basilica of San Albino, Mesilla, NM; Pope Benedict XVI, Vatican City, Rome; Our Lady of Guadalupe Shrine and Parish, Mesilla Park, NM; Maria Stein Heritage Museum/National Marian Shrine of the Holy Relics, Maria Stein, OH; Holy Cross Retreat Center, Mesilla Park, NM; and others.
Professional work and papers of artist Virginia Maria Romero, ca. 1980-2018 New Mexico State University Library Archives and Special Collections, as part of the Rio Grande Historical Collections Repository. Repository Link.
"Without specific intent my work begins… a subconscious evolution to render form. The effort at once seamless and fluid, a commingling of pigment, touch, and spirit, moves towards shape and purpose. The now recognizable images translate as symbols of new life steeped in mystery from which they were born. In their eyes is a voice that speaks of secrets. If you look and listen closely you will hear them too". ~VMR
Romero's art was selected as the focus of a presentation by Elizabeth Harvey, LMHC for the Las Cruces Museum of Art "Listen to Your Art" Lecture Series on March 18, 2022. To view this presentation click on this link: Las Cruces Musuem of Art Presentation.